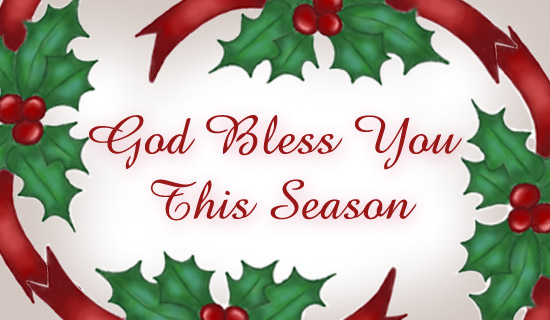 Are you a 'disciple'? If so , let me ask you a
question.....

What makes you and I 'different' to others?

I mean. What gives us the 'audacity'? to even 'think'
we are different? Well let me tell you…… hardly a day
goes by without God 'unfolding' His Grace upon us! I
mean, just to wake up to a new day knowing that God is
going to be a part of that day for us!Is just
unbelievable...!

'Let me tell you something, as I sit here 'letting God
take the lead…..The things we see here today, will be
gone tomorrow! BIG DEAL! Says the voice in the back
row.!

But I tell you, there are things we can't see now…that
will last forever! And the MUST be of GOD! Because
the things that are NOT of God…..are only temporary.....

You and I should know that when things today, seem oh
so hard! Tomorrow is yet another day! We have the chance
fellow disciples! To HELP others! And we! WE! Can
teach them that there IS something to look forward to!
You see my dear friends…..we HAVE! A tomorrow...!

In a moment you are going to say…" why did he build
us up? To let us down?"

Let me give you a scriptural reference ……. Job..YES!
poor old JOB! Chapter 1 and verses 6-22

Job let's us know that even though he loved God, he
couldn't, for a time at least and like all his pals
understand why God allowed suffering…but Job learned, by
his tolerance, his perseverance and his faith, that in
spite of his sufferings, he would prosper…..and Job did!

When one reads the book of Job( the SUFFERER) one has
to wonder where his strength came from! He not once!
threatened suicide in spite of his trials!He did!
However at one time ask God to let him die! And yet
Job KNEW! That he was guilty if NO crime against God!
All the way through his sufferings, Job said that
friends,, even though they see signs of backsliding
of losing interest and faith, still deserved..to be
loved! Not at any time did Job plead for more riches
than he already had! Job justed needed friends! He
needed someone to show him some compassion! After all
his so called 'friends'…had forsaken him!~ Job didn't
have the answer and neither do I! But Job..! at all
times….PUT HIS TRUST IN GOD!

All of Job's friends were ready to let him down…and
they did! And Job suffered form the loss of his
family, his livelihood, and yet….Job's commitment to
God, remained firm…..! He had gone through perhaps
more than you and I could endure and in the end
his'physical disability' made it difficult even for his
close friends to recognize him! And Job's commitment
remained steadfast! WHY?

There are a few people I know, that I have reached
out to and are waiting for an answer to that
question…..but you know..! YOU KNOW! That I…do
not have that answer! In actual fact there may
not BE an answer…. Well, not in this life anyway!
But the Bible tells us to keep on keeping on, let
tomorrow BE tomorrow! For today has enough problems
of it's own!

Brothers and Sisters, Sisters and Brothers, we read
through the book of Job and we see ourselves…..but
we don't get the answer! That's because there IS
NO ANSWER! Not THIS side of Glory anyway! There
may NOT be an answer to that which you or I suffer!
Not right now! Not in THIS lifetime! But in
the NEXT?????

Hey, I don't for one, want to be the one who never
finds out that answer! The BIBLE HAS the answers!
But they will only7 be revealed when GOD
Says….. "It's time...."

Meantime…..Brothers and Sisters..and especially those
the wrote me in the last few days about this article...

GOD>>>>>HAS>>>> A >>>>PLAN! David when he wrote
thr 73rd Psalm said this...

"For all day long I have been plagued, and chastened
every morning…Thus my heart was grieved, and I was
vexed in mind… Nevertheless I am continually with You
You hold me by my right hand. You will guide me with
Your counsel…it is good for me to draw near to God
I have put my trust in the Lord God that I may declare
all Your works."

For some who are blessed 'earlier' than others by 'enduring'
WELL DONE I SAY! But move over for those who are just a
little slower! Because WE!..... are coming
I really don't have the answer as to why some of us suffer.. ...
I just KNOW in my KNOWER! That I put my trust in
the Lord Jesus! God Almighty!

EVEN THOUGH WE DON'T have the answer, we still put
our trust in the Lord.

So How do we respond to the doubt of suffering?- Romans
5:3-4 says it all…."We also rejoice in our sufferings
because we know that suffering produces perseverance
[our attitudes]; perseverance, character [deepening out faith]
and character, hope. [living in faith until knowledge comes.]"

I am asking you to...

In the midst of doubt make a decision to have faith in
God or not….. and if you have made the right decision to
have faith, persevere…. And have that faith…. LIVE that
faith! And when that faith becomes knowledge, you will
have a faint recollection of how GOD! Spoke to YOU!
This day.. ...

Love in Christ!

*

Br Tony

*